This is my husband's ultimate cold weather comfort soup. It has 1,000,000 calories or something, but whatever. It is full of awesome. Just enjoy denial for the few days of its consumption. Then go to the gym and repeat.
INGREDIENTS:
1 Package Bacon
2-3 tablespoons of bacon drippings
1 Medium Sweet Onion or 1-2 Leeks, chopped
1 tablespoon Garlic or 4 garlic cloves, minced
4-6 Russet Potatoes, chopped
48 oz box of Chicken Stock
1/2 Pint Heavy Cream
1/2 stick of Unsalted Butter
8 oz Grated Cheddar Cheese
Green Onion, chopped
Salt & Pepper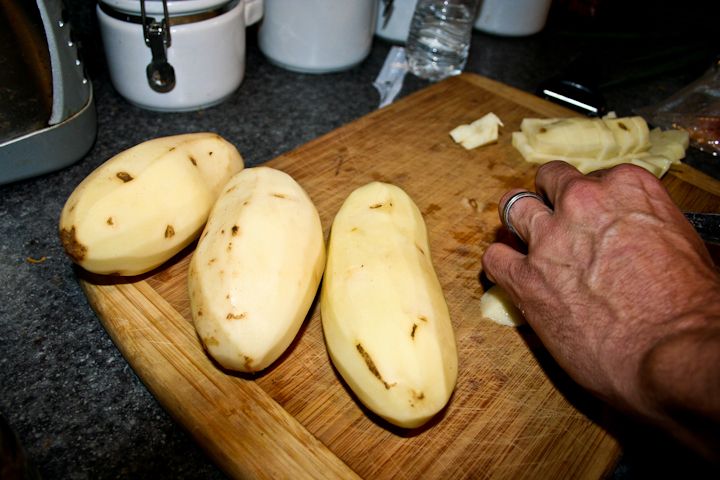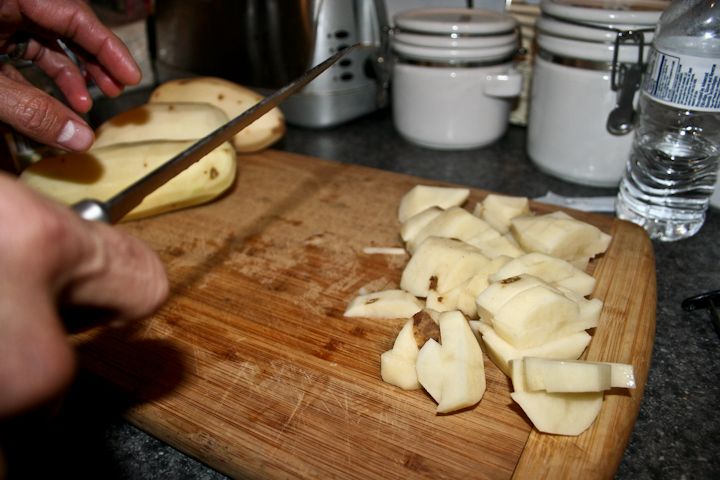 DIRECTIONS:
-Fry the whole entire package of bacon. Set aside on plate with paper towel to absorb grease.
- In large stock pot, add 2-3 tablespoons of bacon drippings and cook onion over medium/high heat until translucent.
- Add garlic and cook for another few minutes.
- Add potatoes, stir occasionally for a few minutes.
- Once everything is sizzling, add 32 ounces of the chicken stock, reduce heat and simmer for 20 minutes or until tender
- Using large spoon or spatula, hand mash the potatoes leaving some chunkiness for texture
- Add heavy cream and butter, stir and simmer for another 10 minutes
- Add extra chicken stock if too thick
- Add cheddar cheese, stir until melted (save a little for topping)
- Add salt and pepper to taste
- Serve in bowl and top with bits of bacon, grated cheddar cheese & green onion.
-Enjoy.