I can now say that i have fulfilled a life long dream.
Never did i think i would love them the way i do though.
From their litte chirps to their poo.....
I bought 6....sadly though, i am down to 3. One just died for who knows why and well, the other 2?
I have gotten smarter though. And alas, my 3 prize chickypoos are doing well.
I got them right before Easter and because i am the most awesome mom EVER, i put them in my son's easter basket.
His joy was overwhelming.
Here is a little photo montage i have put together to show the timeline of their amazing growth spurt.
Every day, they change a little. Its quite fascinating!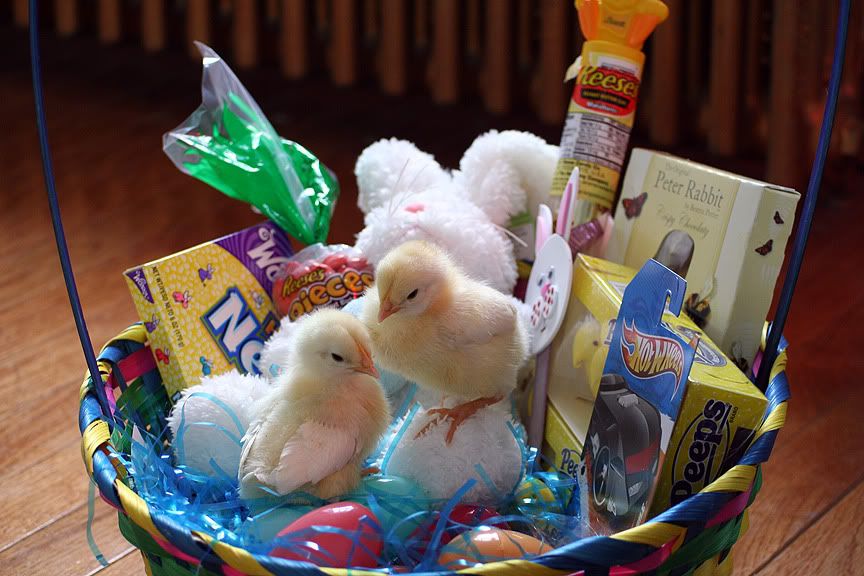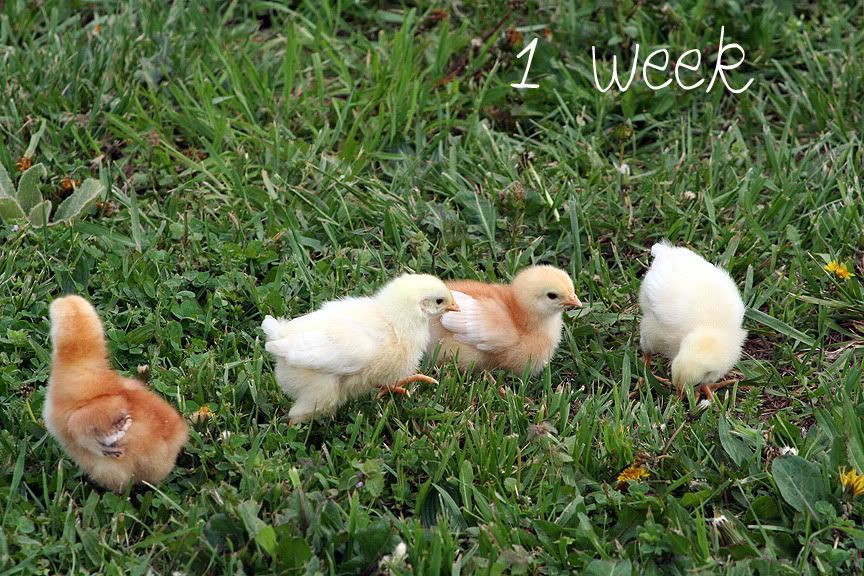 This could possibly be when the evil dogs were running towards them in a wrath of fury: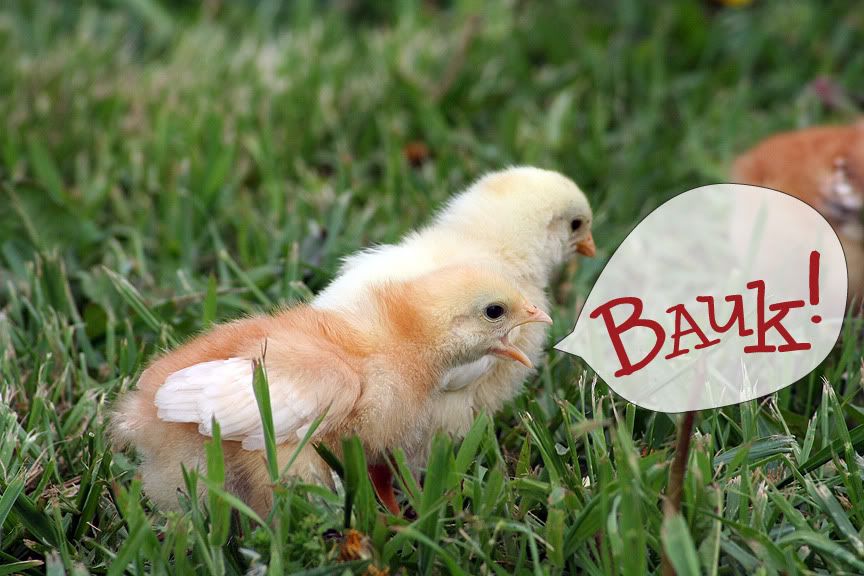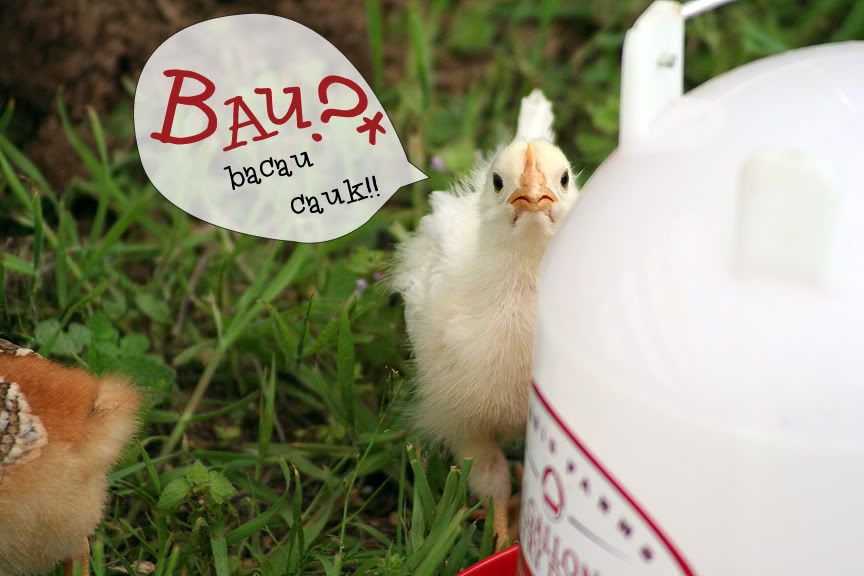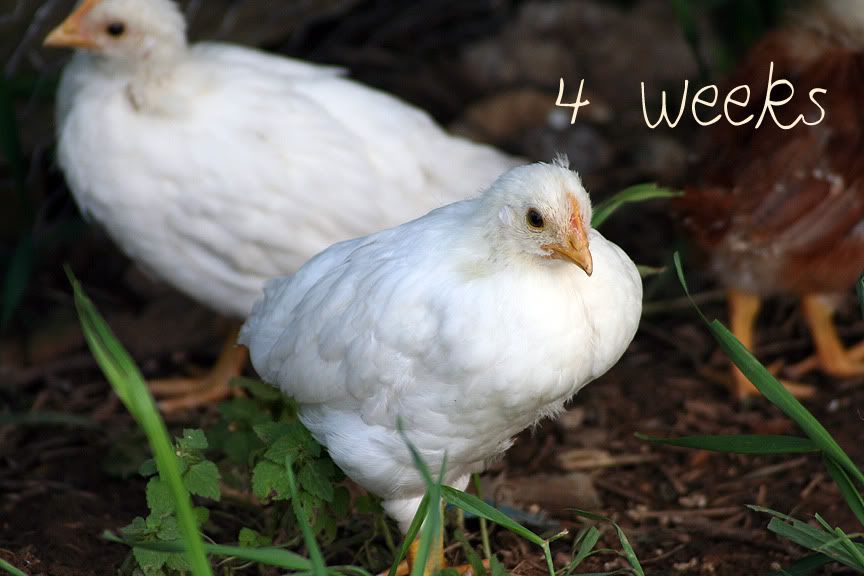 Stay tuned as i will continue to follow their progression and provide some "personal experience" chicken advice and some not so good advice [like leaving them for 1 minute while your evil dogs attack}, as well as a revamped chicken coop design.